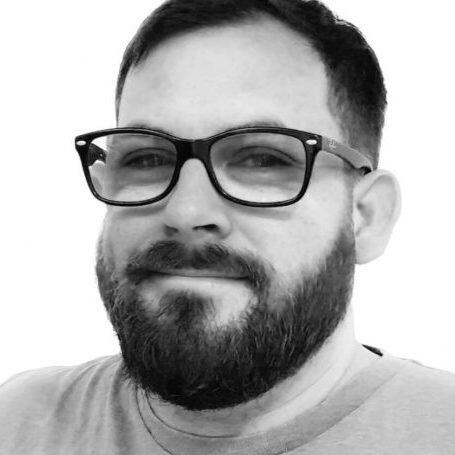 Hi I'm Andrew Kamphey
I'm a maker. I help creators.
"Kamphey Approved" is my silly-ish name of my production studio slash umbrella company.

It all started when I was working on cruise ships. I would go to destinations and see a bunch of stickers in the windows of really shitty restaurants.

I thought, I should make stickers that say "Kamphey approved" which designate that I've been there and personally recommend that place. You know, instead of TripAdvisor or Lonely Planet.

Now I make products on the web. Web apps, Courses, Tools, Resources, Scripts, Google Sheets. Whatever gets the job done.

Listed here are accomplishments over the past decade plus. Launches, Failures, Acquisitions. If you want more personal information head over to Kamphey.com or Follow me on Twitter @Kamphey
In 2021
I made
OnlySheets: Sell access to a google sheet on Gumroad or Stripe. #3 Product of the Day on Product Hunt
I acquired
Pigeon For Gmail: CRM, mail merge, & automations inside Gmail#2 Product of the Day on Product Hunt

I was featured in
MashableBusiness Insider
In 2020
I made
BetterSheets.co Tutorials help you make better google sheets.CreatorScape 2020 Map of all creator-centric companies online. (Acquired 2020 by Influence.co)Subscribers Into Profits A long form video and presentation on how I made money running a curated newsletter along with a breakdown of how any creator can make money online.Newsletter Virtual Mall: A google sheet in the shape of a mall with newsletters to sign up for. #2 Product of the Day on Product Hunt.Digital Stocking Stuffers: A festive directory of digital products for $1 or less.
In 2019
I made
NoCodeBlackFriday: fun side project for Black Friday. (Acquired in 2021)Influencer's Guide To Bali to help creators get more out of Bali. (Acquired 2020)CreatorScape: Map of how creators make money online (Acquired 2020)HypeLetter: Simple sponsorship booking tool for newsletter writers. (Shutdown Nov 2020)
In 2018
I made Influence Directory to organize influencer information. (Acquired 2020)
In 2017
I made Influence Weekly to curate influencer marketing research. Grew the subscriber list to 7,500 in 3 years. (Acquired in 2020)
In 2016
I was a social media growth hacker. Growth hacked Instagram and Twitter accounts. Gaining 2k to 5k new followers per month for my clients.
In the early 2010's
In 2015, Got a job in TV. Promoted to Director of Digital Operations. Also had 100k followers on Twitter.
In 2014, I competed in a Food Network show. Had 25k followers on Twitter.
In 2013, I moved to Los Angeles.
From 2008 to 2013 I worked on cruise ships. Produced a documentary that aired across the fleet. And made a short film that was watched once.
In 2010, I lived in Mongolia for four months.
In 2008, I was Santa in downtown Chicago. Wrote my first ebook about the experience "Minimum Wage Santa"
---
Currently Learning
Saas SEO, Sales, And Marketing
Recently acquired a SaaS, Pigeon for Gmail, just before it shut down. It's an incredible piece of software I hope helps creators do more. I'm currently learning and implementing best practices for SEO, Sales, and Marketing.

You can use it if you want to do more with your gmail. There's a free version. So go try Pigeon
Ruby on Rails
Learning Ruby on Rails in order to maintain Pigeon better.

I'm also learning Ruby on Rails to quickly prototype a few new project ideas.

1st coding project: Coupon Tracker for Gumroad
How to launch google sheet add-ons
Since launching OnlySheets early 2021, I'm curious to create a google sheet add-on. The process so far has been daunting and overwhelming. Hopefully get through it soon.
---
© KampheyApproved. All rights reserved.
These are the Google Add-Ons I'm currently working on
Get Export LinkThis google sheet add on creates a custom function you can use to get the export link of your sheet.
These are the Google Add-Ons I'm currently planning to make
Better Letters (currently a script)OnlySheets (currently a script)